Hi! I'm new to milkshare and just saw your post. I don't know if the baby is still in need of milk, but I have about 4-5 weeks of pumped/frozen breastmilk to donate. My daughter is 3 mos old and has milk protein intolerance, so can't use anything I pumped in December and early January (alas). I live right outside DC and would prefer to donate locally. I am a physician and mother of three - healthy, no meds, negative testing for everything w my recent pregnancy. If you could use the milk, let me know!



Posts

: 1


Join date

: 2016-02-02



Hello, wonderful MilkShare ladies! My two adopted sons were both fed through the generosity of MilkShare donors. I'm now looking for donated milk for my new adopted niece.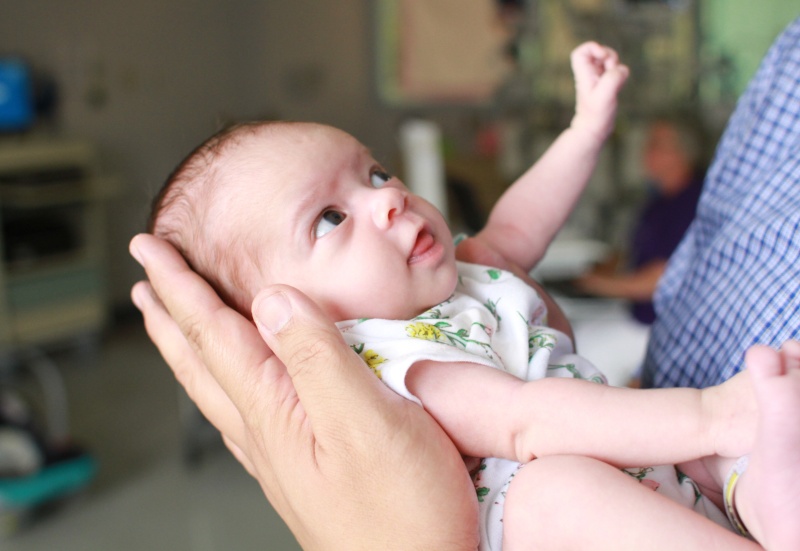 (How cute is she?!)
My sister and her husband just brought the baby home from the hospital. The baby was in the NICU for 3 weeks as she went through withdrawal from heavy prenatal drug exposure. Her birth mother is HIV and HEP C positive and didn't receive prenatal care, so the baby has a very high chance of being positive for the diseases. They won't know for about 6 months, when tests stop showing the mother's antigens along with the baby's.
In the meantime, this cutie needs some liquid gold! She's already having gas and intestinal issues from formula, including a rectal prolapse last week. Breastmilk will be a big blessing for her!
My sister is pretty overwhelmed with settling into motherhood right now, so I'm helping her get started with MilkShare. She lives near DC, and I live in Northern Virginia. We're willing to drive quite a ways to receive the gift of milk. So if you're in the area, or Southern PA, West Virginia, Maryland and are interested in learning more about the baby, let me know.
Thanks for reading!



Posts

: 5


Join date

: 2011-11-13


Location

: Virginia




---
Permissions in this forum:
You
cannot
reply to topics in this forum