I have 97 oz of frozen milk in Medela bags ranging from 1 to 5 oz each. It was pumped in Aug ans Sep and immediately frozen. I can't use it because we have since found out that my daughter has an allergy and I have had to change my diet. I am in the Worcester area. Please let me know if you are interested.



Posts

: 8


Join date

: 2010-10-06



I am in the Western Ma area. I was donating milk to a an expecting mama. Her first baby no milk came in and they scrambled to get donated milk. This time they planned ahead and stored up a whole bunch of my milk. But then she had her baby, and her milk came in no problem this time. So now my milk needs a new home. I have given them a whole bunch that has been put in deep freeze. I am not sure exactly how much, probably several hundred ounces at least. And I continue to produce a lot of milk, so I need somewhere for it to go. I have two nursing children ages 22 months, and 6 months. Because they nurse so much, my body is just in overdrive all the time and I have tons and tons of milk, and have to pump just to stay comfortable.

So let me know if you are interested, I can arrange a pickup with the woman who was storing my milk.



Posts

: 3


Join date

: 2010-02-18



Last edited by PinkFlipFlops on Thu Oct 28, 2010 10:05 am; edited 1 time in total



Posts

: 4


Join date

: 2010-03-23



Hi everyone! I introduced myself last year, when my husband and I adopted Ian Christopher as a newborn. My son has since received over 10,000 ounces of milk from 10 generous milk mamas.
Ian had a lot of prenatal drug exposure (cocaine, heroin, methadone, oxycotin, and vicadin). He went through withdrawal in the NICU for several weeks. He is now 11 months old and doing really well!
Ian was exclusively "breastfed" since he came home from the hospital, and we know his good neurological, physical, and developmental health is thanks to his milk mamas!
Right now, he's still getting about half his nutrition from breastmilk, and we have enough left for 3 weeks. We'd
love to feed him breastmilk until at least 18 months (hopefully longer) to mitigate any lingering effects of the drugs & just for general nutritional and developmental purposes.
We can pick up milk within 100 miles of Milford, MA. Otherwise, we can pay for Fed Ex overnight or 2 day shipment, including a cooler, packing supplies, reimbursement for bags, and replacement bags. (Unfortunately, shipping is so expensive that we usually only do shipping for 500+ ounces.)
I would love love love to establish a relationship with ongoing donors if anyone is in the position to do so.
Please let me know if anyone can help. And THANK YOU to all you generous women!
Take care,
Maureen, Nick, and Ian Benes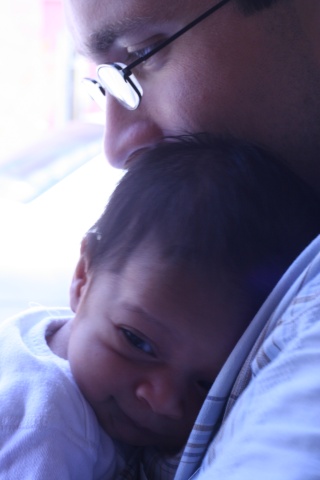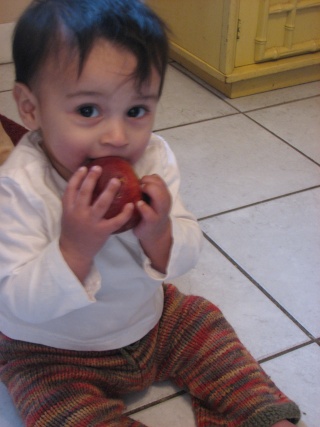 Posts

: 14


Join date

: 2010-01-17


Location

: Metro West, Massachusetts




---
Permissions in this forum:
You
cannot
reply to topics in this forum